2010 - 06
Psychetronica Tokyo - Juno Reunion
This is a second party on the new phase of Psychetronica. At this time, Theme of the party is "Juno Reunion" which is wishing for all the lovers be happy also gathering for all the Techno freaks who loves Roland sounds. But any single parson and Moog lovers could come too. Please join us!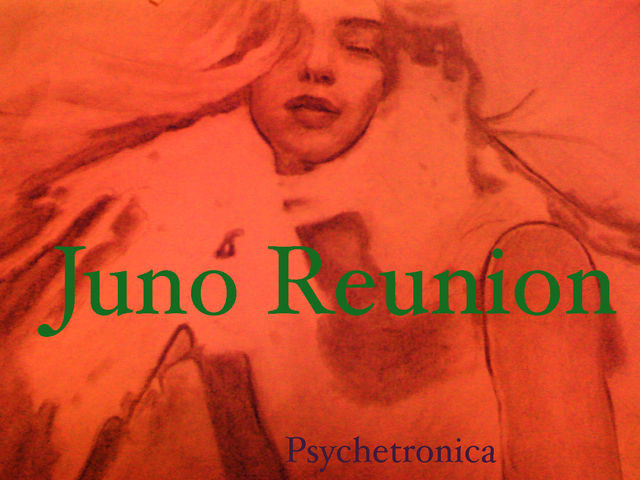 Psychetronica Tokyo - Juno Reunion@BAR Cheeky
2010-06-26 (sat) 22:00~29:00
Presented by color-music
BAR Cheeky
東京都武蔵野市吉祥寺本町1-30-10
Tel. 0422-22-8005
Fee
Free
Timetable
22:00 Coyubi
23:00 You-me
00:00 Syn Nakamura
01:00 Ryu-G
02:00 Congara Boy
03:00 nicopop
04:00 Sean Beeson
05:00 B to B
Vj
太陽カゲロウ (Taiyo Kagero)
Psychetronica Adelaide II - Record Store Launch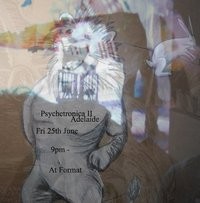 Psychetronica Adelaide II - Record Store Launch@Format Collective Building
2010-06-25 (fri) 21:00~24:30
Presented by New Lepers Ensemble
Format Collective Building
http://maps.google.com/maps?f=q&hl=en&q=Peel+Street%2C+Adelaide%2C+Australia
15 Peel Street, Adelaide, Australia
The second Psychetronica Adelaide. Cheers.
After the wave of support for the launch event we have secured a spot for Friday night this time, and so we are striving to make it even more amazing! A continuation of the elements that made the first event great with some changes thrown in!
This second event is to keep the great atmosphere going and taking deeper roots as a community of great electronic music lovers. Of course while adding more wonderful people to our group!
The line up this time is a different mix, but I am looking quite forward to this palette of sound and visual to say at the least. We have original music from some pioneering Adelaide soundscapers as well as the opportunity to finish that mural! Steve O'Connor will be back to bring it further to life, possibly with talks of colour this time?
Our VJ Luke Toop is going to be playing at our sister event in Tokyo this month, so unfortunately we won't have his visual bliss this time. However, visuals will go a different way this time, but nevertheless an interesting one. That is a surprise though! Either way, wish him luck and we will hopefully see him back for Psychetronica 3!
The sound artists performing on the night are as follows:
Miltron Yak Salamano Jam
Cult of the Hidden Nerve
Tangent
Falling Through Walls
Red_Robin
With film elements from local directors and Tokyo artist Taiyou Kagero. And some more hidden visual material!
Steve will be back to finish the wallspanning mural and some other artistic goodness will come along in its wake. Even if you weren't there for the first one, the completion of the mural is still a great sight and you can get involved!
This time we will actually be doing BACK 2 BACK as well. Bring a CD with a loved track or even a music piece that you have been working on and want to unleash to the world. Local and loved music embrace to become a collaborative musical jungle!
The event will be Ustreamed to the world and everyone watching. We had a pretty nice turnout and good reactions from our international and local internet comrades last time, so if you can't make it you can still indulge in the blisses of all kinds that come from the event.
The link is:
http://www.ustream.tv/channel/format-festival
If this will be your first time coming you have definitely chosen a good time to do so. Looking forward to meeting you there! For everyone else you owe it to yourself to see how it all pans out.
Noticed a lot of people were not in the facebook group that attended, so if you know of anyone in need please ask them to join:
http://www.facebook.com/?ref=logo#!/group.php?gid=112820212069309&ref=ts
All the best bits of info will be coming through that hole/group.
See you at Format!
PEACE JAM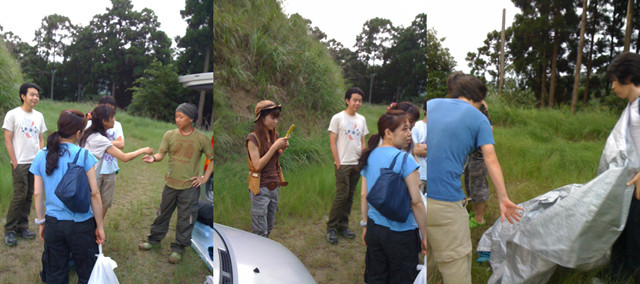 PEACE JAM@C certain place
2010-06-19 (sat)~20 (sun)
Presented by color-music
Unknown Place vol.2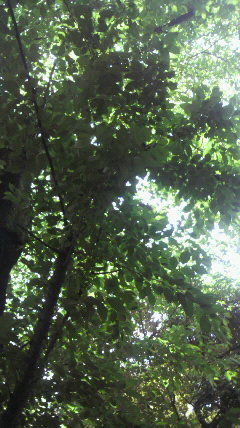 Unknown Place vol.2@はすとばら
2010-06-13 (sun) 18:00~22:00
Presented by Runewalker
はすとばら
東京都渋谷区道玄坂1-16-8 常磐ビル2F
Tel. 03-3463-5240
Fee
1,000
Timetable
18:00 DAION-aka-LUNARIAN-D
19:00 Coyubi (color-music / Otome-gumi / stardust from tommorow)
20:30 Runewalker (aka.Nue / 月華祭 / ほっこりNight / color-music)
世界先端表現者集会vol.9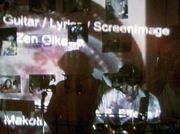 世界先端表現者集会vol.9@Cafe FLYING TEAPOT
2010-06-12 (sat) 17:30~
展示
2010-06-09 (wed)~06-14 (mon)
Presented by 及川 禅
Cafe FLYING TEAPOT
http://www.geocities.jp/flyingteapot1997/
東京都練馬区栄町27ー7 榎本ビルB1F
Tel. 03-5999-7971
Fee
1,500 + order
Artist
カタタ・チサト (舞踏)
aka-jam (Free music)
ZeL (シンセ) + かみばー&よね (ダンス)
禅忘我 (及川禅 + 忘我)
展示
ともちゃ (平面、立体、写真、etc)
The PEACH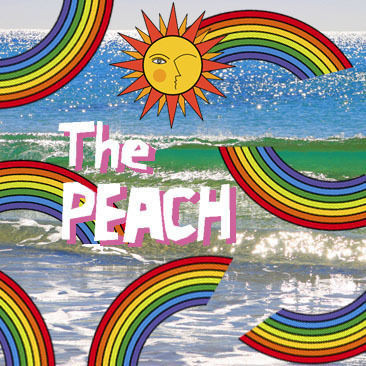 The Peach@大竹海岸
2010-06-12 (sat) 16:00~06-13 (sun) 11:00
大竹海岸
茨城県鉾田市大竹1329−1
Tel. 0291-33-3861 (海の家岩田屋)
Fee
1,000
Artist
Shingo (PSYAEEN / 奇人達の晩餐会)
cyberman (color-music / PEACE JAM)
Moyashi Boys
Take (Addictive Sound)
A.I
DJ nobuto (Guidance)
MO
すぐる (sol.)
Sumito (JunglePocket)
masa (sol.)
GA-SU (ChacraSound / color-music)