tomot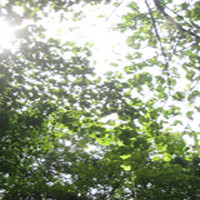 Profile No. 70
Dj, Painter
Organize - Natural, RARE
Biography
Sacred ground Gore receives the baptism of [reibukarucha-] in 1999. Even the limit plays, it knocks down, 30 roads are exceeded, and DJ is started. It meets the every one of color-music starting with the cookout, and the profundity grows up rapidly in the world of the becoming it sound. 「I want to enjoy deca with ..saying.. [oto] as much as possible the loved sound. In the so much」It extends with various places because it is delicate of him and unique DJ play simplicity of the desire though he talks to a free transforming.
Biography (日本語)
1999年、聖地ゴアにてレイブカルチャーの洗礼を受ける。限界まで遊び倒し、三十路を越えてDJを始める。野外パーティをきっかけにcolor-musicの面々と出会い、その深遠なる音の世界ですくすくと育つ。「大好きな音を、できるだけデカい音で楽しみたい。これだけ」と彼は語るが、彼の繊細でユニークなDJプレイはその想いのシンプルさゆえに、多種多様な場所へと変幻自在に広がって行く。
Collaboration

Project 365
Syn Nakamura started "Project 365" since January 1st 2010. And this project will finish at the end of year 2010.
Artwork : wasabeat "Project 365"
・ click to jump : wasabeat.com
Release : color-music
・ click to jump : SoundCloud