Ryo Hanzawa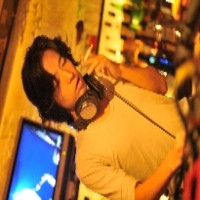 Profile No. 05
Composer, Painter
Organize - RARE
Biography
There is no child who abstracts the sense of beauty to the thing that puts a secret room mutter in the construction of a simple sound and throws it out and plays in summer and winter and music that learns to know child's mind importantly further is driven in if growing up like the child in childhood. I do not understand why to compose. However, the desire for the composition that boils from my interior and happens is thought it is important, and valued. I like happy thing. It is happy to make music. Label is also happy. Considerably, anything is happy. There are a lot of trivial things to the extent that there are a lot of happy things, too. It seems to be happy also in that. The music of such feeling is made.
Biography (日本語)
端正な音の構築の中に密室的なつぶやきを込めて放り出す事そのものに美意識を抽象化しまた遊ぶ子供は夏も冬もなく子供の頃は子供のように大人になれば子供の心を大切に知る事を更に知るような音楽を叩き込むのです。なぜ作曲をするのか、私にはわからない。ただ、自分の奥の方からわき起こる、作曲への意欲を大切に思い、大事にするのだ。楽しい事が好きだ。音楽を作るのは、楽しい。レーベルも楽しい。結構、何でも楽しいのだ。楽しい事がたくさんある分、つまらない事もたくさんある。その中にもまた楽しいことはあると思える。そんな感じの音楽を作る。
Collaboration

Project 365
Syn Nakamura started "Project 365" since January 1st 2010. And this project will finish at the end of year 2010.
Release : color-music
Release : wasabeat
・ click to jump : wasabeat.com
Artwork : wasabeat
・ click to jump : wasabeat.com